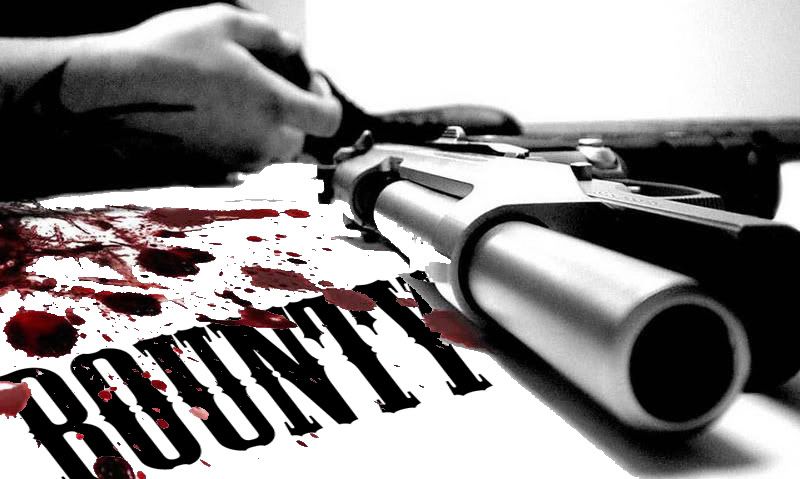 We once thought that humans were the only specials intelligent and thriving in our simple solar system, theories of other worlds and life forms have been the center of the entertainment business and scientific theories. How simple things were many millennia's ago, and now, the fantasy is more than an idea. It's a reality.
In the year 2400, mankind received a communication signal from one of its orbiting probes beyond the outer ring planets. At first ignored due to the possibility of technical malfunction, but then though as fact after more and more signals began to transmit. Soon, Earth's scientists and explorer's traveled towards the strongest source and were astonished at what met them half way. Aliens…or to us there were, and to them we were. Having finally touched our corner of the galaxy, these aliens returned with the humans to Earth to learn more about their race and how they adapted on a single planet for so many years while leaving the others vacant. In turn, the alien race shared their technology with the human race, advancing their knowledge of the other galaxy systems and aliens that roamed around space seeking new life and spreading their knowledge. That was the first step towards space travel.
In the year 3465, most, if not all of Earth's solar system is now inhabited by various creatures and beings from other worlds, mixing and breeding with one another, including humans. But, that came at a most horrid time when peace between the inner and outer planets had failed, pitting one side against the other in a colossal war. The two main factions were the Western Retaliation Front (WRF) and the Eastern Galactic Separatists (EGS). Both sides fought for dominance over Earth's solar system for various resources, such as Mercury's abundant water supply, Jupiter's natural space fuel mines, to Pluto's telecommunication outpost. A simple voice on each side arose armies which none the like have seen before of all species of the galaxy to fight for their own beliefs and dominance. Earth's current King during those times could no longer be the advocator for both sides and remained neutral, while planet faced off with planet, brothers against brothers in a simple matter of territory and honor. The Great Space war lasted another 2000 years.
Until, suddenly, a group of soldiers banded together in secret and wiped out the lead forces of both opposing sides. Freeing its people from further destruction and damnation from the war; and slowly brining the fighting to a standstill until a chance of peace arose from the ashes of battle. It was not long for Earth to finally come from the shadows of silence to offer a peace negotiation between the two opposing forces, and finally bring peace to the planets once more. Eventually, both sides agreed that too much blood has been spilled, and a new treaty was signed to end the great space war once and for all. These warriors of the shadows were brought to light once the war was finished. Skilled fighters, computer hackers, medical officers, military soldiers and even common thief's gathered together from both sides of the rings boarders to band together and do what they have to, and kill whom they must to make sure peace was brought to light. Humans and aliens alike banded together, sold their souls and made the ultimate sacrifice to ensure safety could be brought to the galaxy once more. Some perished, others survived with stories to tell their children, and always be ready to serve if peace were glooming in the shadows. They were known as the Shadow Soldier Corps (SSC), the King of Earth's last trump card to save what little was left of his kingdom and territory against such rage and hatred. The members of the SSC were never publically named, but they remained ever the ready in case their king calls for them once more. Out of the 50 original Shadow Soldier Corps members from years past, only 3 remain alive, holding the secret of their past, and of their families past. But there are still next of kin sworn into the order by blood, once initiated into the SSC order, they will be forever bound by duty to answer the call when war threatens the very sanctity of peace.
The year is 4294…and war between the galaxy now stretching on a thin line, not just between the inner and outer rings of Earth solar system, but whole star systems themselves. Armies are rising to the Westward systems while the Eastern planets gather their war ships and make their treaties. Once more the W.R.F and E.G.S factions have risen for more than Earth's solar system and resources, but for the star systems currently mapped out in the galaxy. The current King of Earth, King Brandon, cannot extend his please any more, for no ear shall listen to his words. Now, as a final desperate chance of hope, the King reaches out for those who answered his call before and fought in the shadows for the side of peace…the Shadow Soldier Corps. Little does the King of Earth know; the main reason there are only 3 remaining members alive is for the simple fact…not all of their deaths were simply natural.
Welcome to Bounty!
This will be a Space Aged RPG, one hopefully to be filled with lots of action, adventure and suspense with the story line I have thought of. The year is 4294, and war is around the corner between the vast galaxies that surround Earth's simple solar system. The "Shadow Soldier Corps" were a band of warriors gathered together from every race and creed to fight alongside Earth and bring peace once more to the galaxy. But with so little left, they must now protect the offspring of former members and recruit new soldiers to their corps with little time on their hands before the war consumes the galaxy. Now, things are at a much grander scale, one star system against another. Expect there to be lots of battles, tension and mysteries.
Name:
(Be creative if you're choosing an human or alien)
Race
: (Since the alien encounter millennia's ago, there are a variety of aliens amongst the system. So, be you human, hybrid, Elf of some kind or even a talking cat, you're a type of species in the galaxy.)
Background
: (If you are not human, give a background of your species. What planet they hail from, their personality/traits, their habits and what not.)
Code Name
: (Because the SSC is unknown to the public, they are known by their code names. Here's your chance to make your own to protect your characters identity from others.
Job
: (What do you do for a living?)
Weapon(s):
(What your character is skilled with and carries on their person. Can be a laser blaster, energy sword, simple gun or hand-to-hand combat techniques)
Skills
: (What can you bring to the table? By natural abilities or skills learned from work or life. Healer? Sharp Shooter? Part Psychic? Shape Shifter?)
I am reserving 2 spots for the original "Soldiers of the Shadows" for myself and another member, so I will at least need two more. I would like to have about 6-7 members all together, but we'll see who's interested and what not and go from there. I will make a Backstage thread once more posts are up, and explain the role of the story from there.
Happy Posting!
~Shwa
For those who were already involved with this RP, please just post the basics of your character, such as name and such. Bio and Background can be summed up, but I remember (personally) remember the main informaiton for each character that has shown up so far in the game. For newcomers, please reply to the information asked in detail.Thank You!