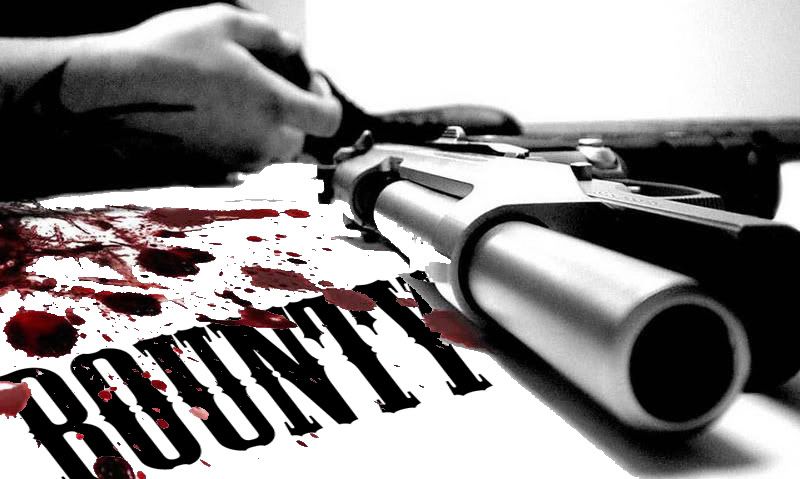 We once thought that humans were the only specials intelligent and thriving in our simple solar system, theories of other worlds and life forms have been the center of the entertainment business and scientific theories. How simple things were many millennia's ago, and now, the fantasy is more than an idea. It's a reality.
In the year 2400, mankind received a communication signal from one of its orbiting probes beyond the outer ring planets. At first ignored due to the possibility of technical malfunction, but then though as fact after more and more signals began to transmit. Soon, Earth's scientists and explorer's traveled towards the strongest source and were astonished at what met them half way. Aliens…or to us there were, and to them we were. Having finally touched our corner of the galaxy, these aliens returned with the humans to Earth to learn more about their race and how they adapted on a single planet for so many years while leaving the others vacant. In turn, the alien race shared their technology with the human race, advancing their knowledge of the other galaxy systems and aliens that roamed around space seeking new life and spreading their knowledge. That was the first step towards space travel.
In the year 3465, most, if not all of Earth's solar system is now inhabited by various creatures and beings from other worlds, mixing and breeding with one another, including humans. But, that came at a most horrid time when peace between the inner and outer planets had failed, pitting one side against the other in a colossal war. The two main factions were the Western Retaliation Front (WRF) and the Eastern Galactic Separatists (EGS). Both sides fought for dominance over Earth's solar system for various resources, such as Mercury's abundant water supply, Jupiter's natural space fuel mines, to Pluto's telecommunication outpost. A simple voice on each side arose armies which none the like have seen before of all species of the galaxy to fight for their own beliefs and dominance. Earth's current King during those times could no longer be the advocator for both sides and remained neutral, while planet faced off with planet, brothers against brothers in a simple matter of territory and honor. The Great Space war lasted another 2000 years.
Until, suddenly, a group of soldiers banded together in secret and wiped out the lead forces of both opposing sides. Freeing its people from further destruction and damnation from the war; and slowly brining the fighting to a standstill until a chance of peace arose from the ashes of battle. It was not long for Earth to finally come from the shadows of silence to offer a peace negotiation between the two opposing forces, and finally bring peace to the planets once more. Eventually, both sides agreed that too much blood has been spilled, and a new treaty was signed to end the great space war once and for all. These warriors of the shadows were brought to light once the war was finished. Skilled fighters, computer hackers, medical officers, military soldiers and even common thief's gathered together from both sides of the rings boarders to band together and do what they have to, and kill whom they must to make sure peace was brought to light. Humans and aliens alike banded together, sold their souls and made the ultimate sacrifice to ensure safety could be brought to the galaxy once more. Some perished, others survived with stories to tell their children, and always be ready to serve if peace were glooming in the shadows. They were known as the Shadow Soldier Corps (SSC), the King of Earth's last trump card to save what little was left of his kingdom and territory against such rage and hatred. The members of the SSC were never publically named, but they remained ever the ready in case their king calls for them once more. Out of the 50 original Shadow Soldier Corps members from years past, only 3 remain alive, holding the secret of their past, and of their families past. But there are still next of kin sworn into the order by blood, once initiated into the SSC order, they will be forever bound by duty to answer the call when war threatens the very sanctity of peace.
The year is 4294…and war between the galaxy now stretching on a thin line, not just between the inner and outer rings of Earth solar system, but whole star systems themselves. Armies are rising to the Westward systems while the Eastern planets gather their war ships and make their treaties. Once more the W.R.F and E.G.S factions have risen for more than Earth's solar system and resources, but for the star systems currently mapped out in the galaxy. The current King of Earth, King Brandon, cannot extend his please any more, for no ear shall listen to his words. Now, as a final desperate chance of hope, the King reaches out for those who answered his call before and fought in the shadows for the side of peace…the Shadow Soldier Corps. Little does the King of Earth know; the main reason there are only 3 remaining members alive is for the simple fact…not all of their deaths were simply natural.
Continuing On....
Both Vectis and Zen continued to converse silently as they tried to keep to themselves from any suspicious characters that would walk into the Vourian pub, or were already in the area. Zen had to be especially careful, the Nymphantile still wore his Galaxy Police uniform since working the night shift the day before, before any of the recent events took place. The mysterious woman who came looking for his father that evening, who's name was revealed as Katherine, but that was all Zen could get out of her before the police station assassination. His colleagues and best friend were murdered, and his own life was in danger, along with the human woman who came looking for him at the station. Then, it all went to hell when Zen and Katherine ran into the mysterious Vectis, who happened to be looking for Zen's father as well. More question continued to pop into Zen's head, but for the moment, they were still out in the open and on high alert for anything that might go down. The failed assassination attempt on Zen's life still had the man a little worried, but now that Katherine had gone on her own, the two were able to take on anything without worrying for her life. Humans were fragile after all. The plan was simple, hide out for a while and wait until morning time, but as time passed by, the morning hours approached quickly, but the crowd only grew inside the bar. Zen peered around, keeping his hat low to cover his eyes, it was bad enough for the Nymph that he had green body hair, but his eyes were especially bright under florescent lighting. Vectis remained calm, he would occasionally search around for any shady characters, but he remained close to Zen, fearing for his life more than ever after receiving the message from his father.
"Zen, you have to understand, the Shadow Soldier Corps is not even known in the underworld. None of these low lives would have a clue what it really is" Vectis took a swig of his brew before the bartender came around and offered the men two full mugs. They took it without question.
"If what you say is true, then that would mean that years ago, the King of Earth had his own "Hit Squad" to deal with the factions back then, and now the current King want's to use them again. For what purpose?" Zen took a swig, his tail rested comfortably on his lap, the furry green tip slightly swayed as it hung on his thigh. Looking cute and calm, but remaining on the ready for a surprise attack.
"You have to understand, back then it was just a war within Earth's solar system, but now, we have the Eastern part of the galaxy battling it out with the Western division, and both factions are being led by their original leaders. The King of Earth of that time was a wise man, a tactile human who did his best to prevent the war in the first place, but even he had to make a deal with his own devil, but it was for peace. But, it was a random selection for whoever got the emergency message, and lucky for him, he found an elite selection of fifty people who were willing and able to give their lives up to have some sort of hope for peace. Your Father, Torroth, eventually became one of our founding member, we both were the main leaders for our sections of the S.S.C. He took one squad, and I took the other." The information sunk deep, Zen listened to every word, still keeping an eye out for possible danger. The taller of the two men hunched down over the table to get to Vectis' height at the table.
"Vectis, you said fifty people were the original member. Where are the rest of them? Why are you looking for me and my father?" Vectis remembered going to visit Torroth and his wife Veronica, but the image of her dead body brought nothing but sorry for both of the Nymphantile men.
"I have a feeling we're in the same situation you are my boy"
"What do you mean?" Zen raised an eyebrow at the statement.
"I haven't been able to get in contact with the other members. I understand that some were human, eventually age would take their lives. But that was only two of them who died naturally, the others were reported "missing" or took their own lives. The others though...it's to much to even say. We were close, we all were like family to one another. It's still hard to believe at times that someone is even hunting us down" Vectis gripped his mug tightly remembering his lost brothers and sisters.
"How could they have been hunted down? I thought no one knew of your group". Zen replied, sitting back in his chair and taking a deep breath of the smoke filled bar.
"I'd like to know the same thing. Trust me, I do. But for now, my task is to keep you safe and alive and take you to our safe house." The noise in the bar picked up fast, the alien music playing over the speakers along with the other guests made the place seem like a popular hang out for those who walk on the darker side of the light. The morning still dragged as the two kept to themselves and organized a plan for leaving and going further with Vectis' plan of action.